Decided to install a pool? Excellent, high five!
There are lots of benefits to having a pool. It's the perfect source of recreation and relaxation right on your property. Plus, research has shown that swimming is one of the best forms of exercise available.
But once you've decided a pool is right for you and your home, is there a best time of year to get started?
There are upsides and downsides to each of the different seasons for beginning the pool installation process.
WINTER: THE SLOW SEASON
Pool installations slow down in the winter months, which could mean more opportunities for discounts for buyers. But there are some risks involved when trying to get a pool dug in the wintertime. Bad weather could cause delays in construction. Some pool builders may take a break in the winter to take advantage of the drop in business. The good news for those living in the Las Vegas area, however, is the weather is less likely to cause much of a disruption. With temperatures rarely dropping below freezing, construction can often take place year round.
SPRING: LOOKING FORWARD TO WARM WEATHER
The advantage of getting a pool built during the spring is that chances are good it will be ready to go once the summer months hit. Rather than having to admire your pool from inside your warm house if your pool was installed during the winter, you can enjoy instant gratification.
If spring is your planned pool purchase season, it's best to start early. Why? Because you won't be the only one thinking about getting a pool. The spring months tend to be the busiest season for pool builders, and schedules fill up fast. It can be disappointing to decide you're ready to go, only to face delays because no one can start on your project for several weeks.
SUMMER: READY FOR THE WATER
There are many reasons not to get your pool installed in the summer. For one, many pool builders will already be busy finishing up their spring projects, which could mean more delays for you. Because it's a busy season, the chances of finding some good discounts are low. Also, if you begin construction during the summer, that means you won't have full access to your yard precisely during the time of year you want to be enjoying the outdoors.
However, late summer can be a good choice, as business starts to slow down and opportunities for a faster turnaround start to pop up.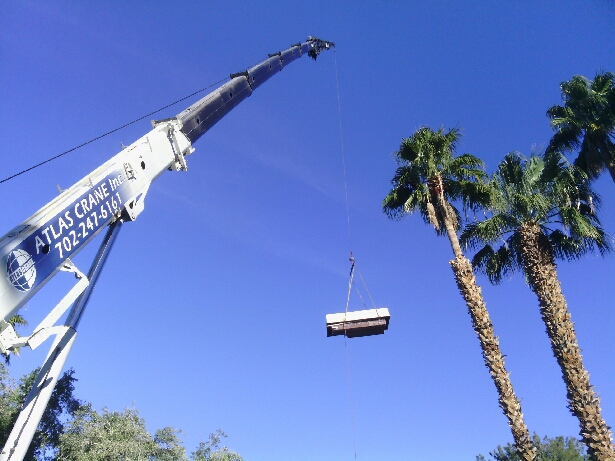 FALL: GOOD FOR PLANNING AHEAD
In many ways, fall is the best time to get serious about setting up a pool installation. Cooler weather often means good working conditions, and builders will be less busy after the peak of the summer season. That means the probability of getting a good deal on your project is higher. In fact, fall is often the best season for sales on material and equipment.
The biggest drawback, of course, is you may have a long wait time before you can really enjoy your new pool. However, if you live in an area with a mild climate year round, such as the Las Vegas area, chances are pretty good you can still enjoy weeks of pool time before the weather sends you indoors. This is especially true if you choose a fiberglass pool that can be installed in a matter of weeks, instead of a traditional concrete/gunite pool that is usually installed in several months!
Choosing to get started in the fall also gives you plenty of time to get the landscaping around your pool designed and established before the spring and summer months arrive.
THE BEST SEASON? IT'S WHEN YOU ARE READY
There are pros and cons to installing a pool for each of the seasons of the year. If you are able to be very strategic and plan ahead, then you should try to go forward during the season that works best for you. But as long as you have done your research and understand the fiberglass pool costs and responsibilities of pool ownership, the best time to start is when you are ready to go.
We encourage you to contact us to learn more about what to expect from a pool installation. Or simply drop by and see us. Renaissance Pools and Spas has two showrooms you can visit to see examples of how your yard can be transformed into an attractive and enjoyable oasis.